NOBLE WORKS WITH SOLAR STIK TO PROVIDE POWER GENERATION URGENTLY NEEDED ON THE BATTLEFIELD IN UKRAINE.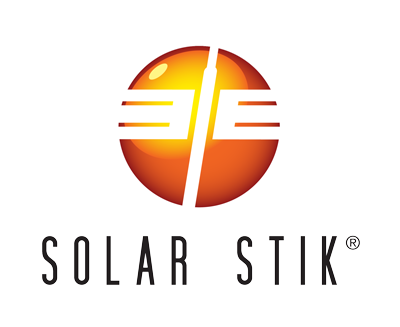 SOE TLS PROGRAM: A program to supply specialized equipment for critical missions
DLA Troop Support designed a special operational equipment tailored logistics support program to provide responsive, high-quality products at fair and reasonable prices to its customers, including military installations, federal agencies, and other Army, Navy, Air Force, Marine Corps, and Coast Guard customers worldwide. The program utilizes a combination of commercial support and government transportation capabilities to provide a wide range of equipment, including aerospace, C5ISR, CBRNe, EOD, expeditionary, medical, tactical, and other specialized equipment. NOBLE is a prime vendor for the SOE TLS Program.
THE MISSION TO SUPPLY POWER GENERATION IN UKRAINE
The Naval Supply Systems Command (NAVSUP) enables acquisition and operational logistics with industry using contract vehicles such as the SOE TLS Program to generate readiness and sustain naval forces worldwide to prevent and decisively win wars. For example, when an urgent requirement arose to provide a field power solution to remedy power disruptions caused by the war in Ukraine, NAVSUP contacted NOBLE. The lack of power (and hence the lack of operational communications gear, medical equipment, lighting, etc.) had the potential to lead to enormous risk, and ultimately death, on the battlefield.
Jeremy Fonvielle, NOBLE Foreign Military Sales Representative, assisted NAVSUP in sourcing a manufacturer of solar power generation equipment to meet the demands. Working with George Winsten, Solar Stik's Program Manager and Director of Sales, the two identified a key system with specifications that make it valuable to support the mission in Ukraine. Solar Stik, a manufacturer of rugged energy systems for critical applications and supplier partner of NOBLE, provided a complete power solution for small communications gear, medical devices, and various other critical electronic loads that could be used in Ukraine.
The Solar Stik 12VDC BOS 500 Kit consists of energy storage, power management, and solar power generation. The system accepts power from an included solar array, grid, or generator power, and 9-36 VDC power, while outputting European 220 VAC power, USB power, and 12 VDC power via a cigarette lighter adapter outlet similar to the one in many vehicles. It can double as an Uninterrupted Power System (UPS), providing "power surety" or guaranteed energy for crucial devices. The system is rugged for extreme conditions, operating below zero degrees Fahrenheit and far above 100 degrees Fahrenheit.
The system ensures these loads have power 24/7 and eliminates the common issues associated with fuel-driven generators, such as the need to drive fuel through dangerous locations in theater. Using this Solar Stik system, operators in Ukraine can focus on completing their mission free from the worries of burdensome and unreliable power. Three hundred units will be manufactured at Solar Stik's headquarters in St. Augustine, Florida, and supplied to Ukraine within the next several months.
ABOUT SOLAR STIK
Solar Stik designs, manufactures, deploys, and supports rugged energy systems for critical applications. These systems are built in St. Augustine, Florida, and guarantee reliable power in extreme environments worldwide.
Through the battery-based, hybrid power model, the solutions provide power surety while reducing the logistical burdens of providing power in remote locations. In the field, the systems migrate risk, increase operational reach, and ultimately allow operators to complete their mission. Solar Stik currently has a 45+ person Team and has deployed thousands of operational energy systems across the globe over the past two decades. Solar Stik was one of the original companies in the hybrid power industry, beginning in 2006.
ABOUT NOBLE
NOBLE drives mission success with world-class products, logistics, services, and training through accelerated procurement. Our footprint includes operation centers, distribution centers, and consolidation points positioned to expedite delivery and enhance global product availability.
In addition to distributing 13,000 manufacturer brands, NOBLE offers specialized technical and training services for customers with Aerospace, C5ISR, CBRNe, EOD, Expeditionary, MRO, and Tactical requirements.
NOBLE uses an established supply chain, existing vendor relationships, and vast catalog to lower costs and increase selection and availability. Our process saves time and money for government and gets products to end-users quickly to support their mission. NOBLE reduces the cost of readiness while maintaining the ability to rapidly respond to today's challenges.