On Friday, September 29, 2023, the Spottswood Country Club played host to the 3rd Annual Steven Toyota Golf Tournament, a charitable event benefitting the Harrisonburg Police Foundation. This year, NOBLE proudly sponsored a team of four talented players, showing our commitment to supporting our local community.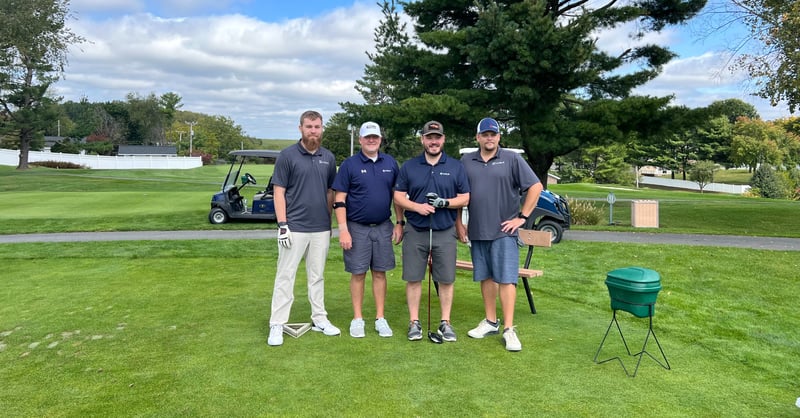 Mark Good, Casey Booth, Tucker Garrison, and Cori Major, all dedicated employees of NOBLE, teed off on a beautiful day for a great cause. As they navigated the lush fairways and challenging greens of the exclusive Spottswood Country Club in Harrisonburg, VA, their participation showcased NOBLE's ongoing dedication to giving back to the communities we serve.

The annual Steven Toyota Golf Tournament has become a significant event for the Harrisonburg Police Foundation, bringing together businesses, individuals, and golf enthusiasts for a day of friendly competition and community support. With the proceeds directed towards the Harrisonburg Police Foundation, the event helps bolster the vital work of local law enforcement and their outreach programs.

The Harrisonburg Police Foundation plays a pivotal role in providing resources and support to the Harrisonburg Police Department, enabling them to enhance safety, build strong community relationships, and meet their mission effectively.

NOBLE's involvement in this event not only demonstrates our commitment to corporate responsibility but also highlights the enthusiasm of our employees to engage with our community. We believe in the importance of collaboration and giving back to the community that has supported us throughout the years.


We extend our gratitude to Mark Good, Casey Booth, Tucker Garrison, and Cori Major for representing NOBLE on the greens, and to everyone who participated in and contributed to the success of this year's tournament to benefit the Harrisonburg Police Foundation. Together, we can make a positive impact on our community, one swing at a time.