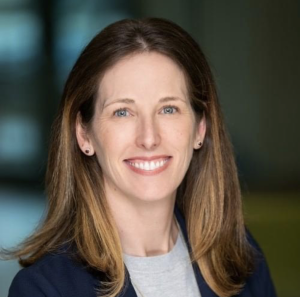 Stacy Williamson, Chief People Officer at Noble Supply & Logistics, announced on July 19th that Pam Daskalakis has joined NOBLE as Chief Supply Chain Officer. Pam will lead NOBLE's Supply Chain Management function, overseeing vendor management, procurement, fulfillment, and 13,000 supplier partners. NOBLE's supply chain management capabilities include procurement, global sourcing, specialty manufacturing, supply sustainment, inventory, warehousing, and fulfillment of over one million products. In addition, the company offers 150 contract vehicles to its government, military, and commercial customers.
Pam comes to NOBLE with over 20 years of experience in Supply Chain and Procurement across multiple industries. Most recently, she was head of Strategic Operations for Amazon Robotics Supply Chain, where she was responsible for supply chain strategy, performance management, sustainability, and systems. Before Amazon, Pam spent 14 years in consumer products, including Keurig Dr Pepper and Avon Products, in roles spanning direct and indirect procurement, supply chain strategy, productivity, and enterprise transformation. She began her career in Accenture's Sourcing and Procurement business consulting practice supporting procurement transformation and strategic sourcing programs for clients in multiple industries, including media, consumer products, utilities, and government. Pam holds a BS in Economics and Policy Studies from Syracuse University and an MBA from NYU's Stern School of Business.
ABOUT NOBLE
NOBLE drives mission success with world-class products, logistics, services, and training through accelerated procurement. Our footprint includes operation centers, distribution centers, and consolidation points positioned to expedite delivery and enhance global product availability.
In addition to distributing 13,000 manufacturer brands, NOBLE offers specialized technical and training services for customers with Aerospace, C5ISR, CBRNe, EOD, Expeditionary, MRO, and Tactical requirements.

NOBLE uses an established supply chain, existing vendor relationships, and vast catalog to lower costs and increase selection and availability. Our process saves time and money for government and gets products to end-users quickly to support their mission. NOBLE reduces the cost of readiness while maintaining the ability to respond rapidly to today's challenges.