MetraSens is a leader in advanced magnetic detection technology known as ferromagnetic detection (FMDS). Utilizing FMDS, MetraSens provides a new layer of detection for a variety of threats, both from the inside and out.
Physical Security Protection Of Serious And Proprietary Data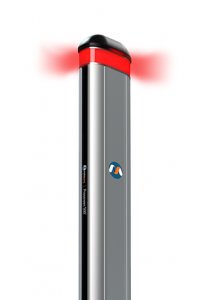 Cyber security is a major area of concern for both government and private institutions alike. Not surprisingly, physical security is also a concerning vulnerability as security leaders protect physical access to data and intelligence. Metrasens' Proscreen 500™ is specifically designed to keep data storage and transmission devices from entry into SCIF, SAPF, and other secure facilities. Proscreen 500 is especially good at detecting cell phones, fitness trackers, smart watches, hard drives, key fobs, USB drives and other similar malicious recordable devices. Through the use of the included alarm output module, Proscreen 500 can be integrated into PSIM's, access control systems and/or video surveillance systems. No software, middleware or firmware.
Large, Mass Casualty Weapons Detection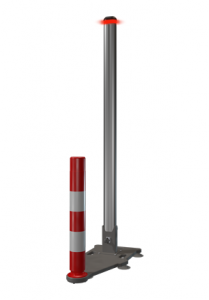 Concert halls, sports arenas, theme parks and other large public venues are prime soft targets for mass casualty threats. Metrasens's Proscreen 900™ provides an enhanced, distanced layer to the overall security capability, effectively, identifying threats ahead of choke points and crowd density. Similar in its design to Proscreen 500, yet unique in its capabilities, Proscreen 900 only detects large weapon signatures that would be consistent with mass casualty attacks. Demonstrating a 95%+ clearance rate, Proscreen 900 is extremely efficient for high throughput needs. Screen 50-60 subjects per minute (3,000 - 3,600 per hour) with zero divestiture.
Please contact your FR sales rep for more information on any of these Metrasens products.