August 21 - 23, 2023 - Yuma, AZ
The NOBLE Training team has spent an incredible past 3 days in Yuma, AZ, delivering BatteryIQ Training to over 175 students from 37 different agencies, departments, and companies including Fire, Law Enforcement, Public Works, Emergency Management, DoD, American Red Cross, Towing, School Systems/Public Transportation, and more.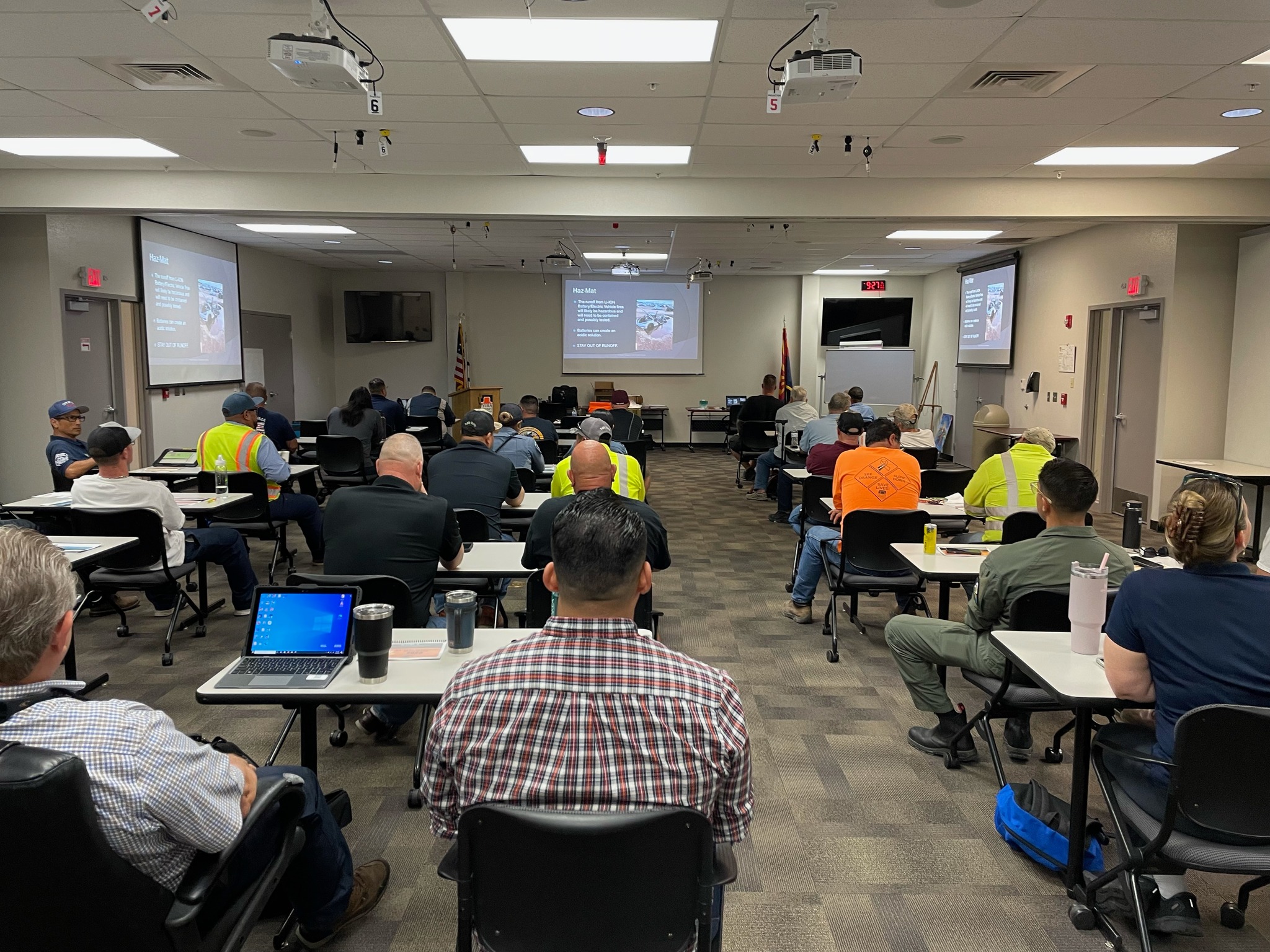 This course was designed for anyone and everyone with the potential to encounter a Li-ION battery emergency/failure. As stated by a student, "Extremely informative... Probably the best EV battery class I've been a part of. The future is scary but information will keep us informed and making good decisions."
Thank you to everyone who attended and a big thank you to Yuma County Emergency Management for hosting as well as Yuma Fire Department!
For more information on equipment or training to keep you and your team prepared to handle Li-ION battery failures, contact Cara Vaughn at cvaughn@noble.com, or fill out our Host a Course Request Form.