As we approach the one-year mark of the COVID-19 pandemic, the Federal Resources Training Team has remained adaptable in order to overcome the challenges faced daily to provide the training needed to keep our Warfighters, Federal Agencies, and First Responders safe amidst the COVID-19 pandemic…and here is how we did it:
Proper PPE/Disinfection at every course: Only a few months into the pandemic, it was evident that COVID was not going away in the foreseeable future. By June 2020, FR Training had created a comprehensive COVID-19 Standard Operating Procedure that was implemented immediately by all trainers. This SOP included a full COVID-19 PPE/Disinfection Kit sent to every training course. Included in this kit were masks and gloves for each student, hand sanitizer, and chlorine dioxide disinfectant. Under the COVID SOP, trainers disinfect every classroom prior to entry by students and after training has been completed. This ensures the classroom is not only safe for our students and trainers, but also safe for anyone entering the facility once we depart.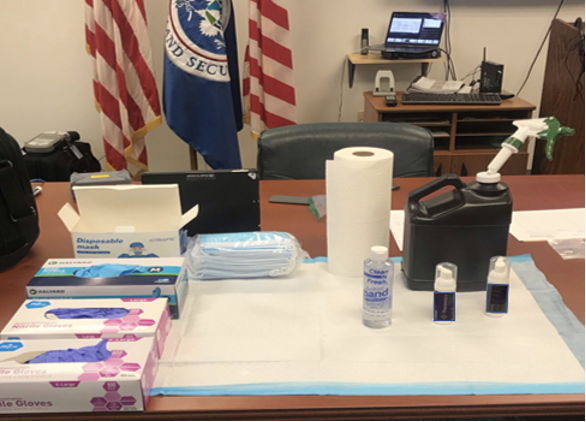 Instructor COVID-19 Testing: With the increased capability and availability of testing came the increased precaution and additional steps in our COVID-19 SOP. All FR trainers are required to present a NEGATIVE COVID-19 test 72-hours before delivering any training. Using at-home COVID-19 testing provided by Fulgent Genetics, trainers receive a test one week before their assigned training start date. Trainers self-administer the test and receive their results within 72-hours of their training date. This step also allows our trainers to travel with proof of a negative COVID-19 test required by many states.
Flexible Classroom Locations: In conjunction with the above-mentioned precautions, Federal Resources encourages the host location to take additional steps to ensure the student's and trainers' safety. While delivering training in COVID hot spots, FR Training has adapted our delivery style. At times this has meant providing training in large apparatus bays, projecting our presentation on the side of trailers, and even delivering complete training courses outdoors.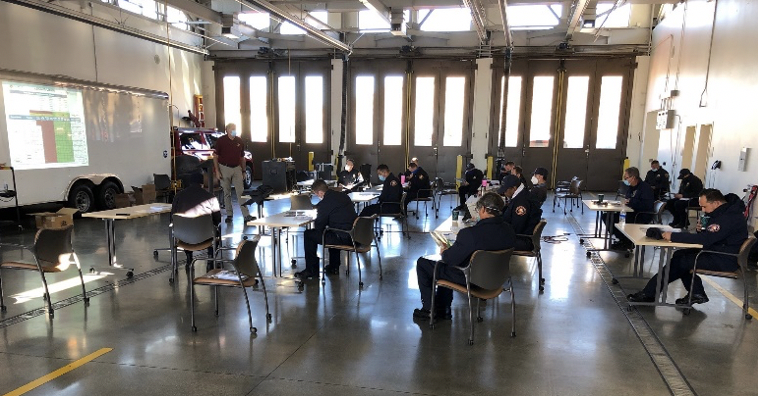 Although it is uncertain how long the COVID-19 pandemic will last, Federal Resources will continue to do our part to take the steps needed to safely provide the valuable training needed by our warfighters, federal agencies, and first responders. Stay Safe!
Want more information on this and other Federal Resources training programs?
Learn More