August 15, 2023 - MCAS - Beaufort, SC
Thank you, MCAS, for hosting FoamIQ and Gasoline Tank Truck Emergencies class today. We managed to squeeze in some outside drills in the heat and before the afternoon rain storm!

This course shows the participants how to use the FoamIQ charts which are designed to help you quickly determine the amount of foam you'll need to begin an operation involving flammable liquids.
We have done all the calculations for you! Simply find the size tank (or spill), find the determined fire flow needed for that square footage, and then, based on what size foam educators and nozzles you have, you find on the charts how much foam each of the educators will need each minute. With that, we have the foam numbers all laid out for you!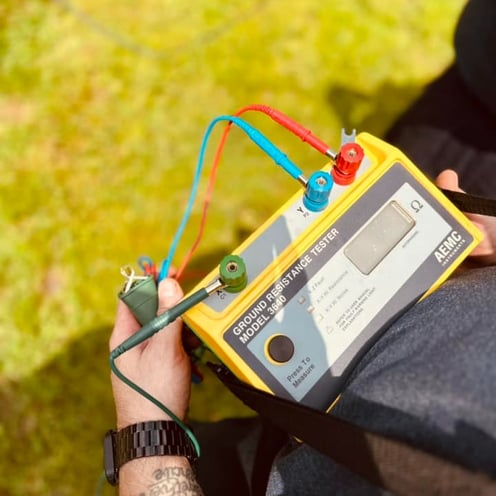 A highlight of each course is when we then get to go outside and do some hands-on drills with the props that we bring or have been provided by the host department. We also encourage our participants to take out their grounding and bonding equipment and go through the operations. We also will use an earth field testing device to see how much resistance a participant's ground field produces.
If you'd like this type of training, contact Cara Vaughn at cvaughn@noble.com, or fill out our Host a Course Request Form.